About ANZCP

ANZCP Executive Committee

ANZCP Education Board

Corporate Information

ANZCP History

Professional Affiliations
ANZCP Education Board
ABCP Chair - Prof Rob Baker
Adelaide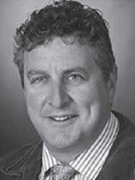 Rob Baker is the Director of Perfusion and Cardiac Surgery Quality and Outcomes at Flinders Medical Centre and Flinders University - Adelaide, South Australia
Rob was a foundation member of the team to commence Cardiac Surgery and Liver Transplantation at Flinders in 1992. Rob completed his PhD in 1996 and his Perfusion CCP in 1998. Rob works as part of the perfusion team at Flinders Medical Centre dedicated to improving patient outcomes through better perfusion practices.
He has published over 120 papers in the peer reviewed literature in both extracorporeal technology and more broadly in Cardiac Surgery. His major areas of interest include the development of registries, evidence based practices, standards and guidelines, benchmarking cardiopulmonary bypass and cardiac surgery outcomes. He chairs the Australian and New Zealand Collaborative Perfusion Registry, and is involved in a number of clinical registries. He is a co-Chair of the multidisciplinary STS/SCA/AmSECT Perfusion Task Force involved in Guideline development. Rob has given more than 100 invited presentations at National and International meetings and has received 35 Awards including the 2017 John H Gibbon Jr Award.
---
ABCP Secretary - Ms. Jessica Cantrick
Jessica visited operating theatres as a Medical Science student and it was then that she decided that perfusion was the job for her. In 2011, she began her career at The Prince of Wales Hospital in Sydney, where she performs both adult and paediatric perfusion. She is the Secretary of the ABCP and appreciates the responsibility of the role.
Throughout her career Jessica has been exposed to many different and interesting surgical environments – particularly overseas, during her volunteer missions with the aid organisation Open Heart International. Trips to Rwanda, Myanmar and Papua New Guinea have opened her eyes to how perfusion differs around the world and the challenges posed by the need for cardiac surgery and perfusion in these countries.
Jessica takes a particular interest in complex surgeries including paediatrics, minimally invasive procedures and aortic surgery. She is passionate about training new perfusionists and increasing knowledge about intraoperative blood management and cell salvage. Jessica is the current course coordinator for the ABCP Autotransfusion Course and enjoys educating students from varying backgrounds on this topic.
---
ABCP Course Coordinator - Mr Clarke Thuys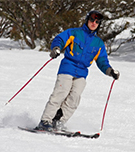 I started my perfusion career as a trainee in 1991 at the Royal Children's Hospital, Melbourne. After graduating from Swinburne, with a degree in Biophysics and Instrumental Science in 1983, I spent a short time doing clinical research in pulmonary function followed by research in neurocognitive function.
After a year of overseas travel in 1986 I joined a local equipment manufacturer doing everything from sales to technical support and repairs. It was here that I was first exposed to the cardiac operating theatre and I was fascinated by what went on. I knew then that I really wanted to have a career with a clinical aspect. By chance (and most of us did not really plan to become perfusionists – it just happened), I was accepted as trainee at RCH and have not moved. I gained certification in 1993 via the examination process. I was caught between the Grandfathering and the introduction of an ABCP course. In a career of 30+ years I have only pumped for 1 CAG case.
I have had an interest in Perfusion Education since becoming a Board member in 2003. I have run the Board course since then, apart from the stint when the course was at Swinburne University when I developed and ran the paediatric perfusion subject. Away from work when I was younger I umpired Amateur Australian Rules football and recently retired from being a Scout Leader in my local Scout Group. I still snow ski and surf.
---
ABCP Member - Ms Casey Edwards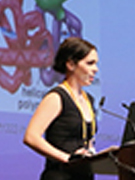 Casey completed a Bachelor of Medical Science in 2013 and a Certificate of Clinical Perfusion in 2017. After three years developing her skills in adult cardiac surgery at The Canberra Hospital, Casey has joined the team at Westmead Children's Hospital to continue her career in paediatric cardiac surgery.
Casey was awarded 'Best Gazette Submission' by the Australian and New Zealand College of Perfusionists (ANZCP) in 2015, and with it, a two-week placement with the Open Heart International surgical volunteer group which does cardiac charity work in developing countries. She has a particular interest in pursuing scientific research. She presented at the 2017 Canberra Health Annual Research Meeting; at the 2017 ANZCP Annual Scientific Meeting (where she was awarded the 'Sid Yarrow Award' for the best student presentation); and at the 2017 European Congress on Extracorporeal Circulation Technology Conference in France (where she was awarded 'Best New Presenter'). Apart from being on the Australian Board of Cardiovascular Perfusion, Casey is also proudly involved in running the ANZCP's Autotransfusion course.
Casey strongly believes in giving back to the wider community and regularly speaks at universities, charities and local events as well as involving herself in a national mentoring program for regional female secondary school students. She was honoured to deliver the keynote address at the closing ceremony for the National Youth Science Forum in 2018.
---
ABCP Member - Mr Adam Roshan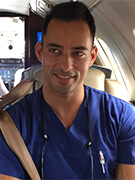 Adam graduated with a Bachelor of Nursing in 2006 and commenced his career in Critical Care at St Vincent's Hospital Sydney in the Cardiothoracic and Transplant Unit. It was here that Adam first gained exposure and experience in the care of patients requiring ECMO and his interest and passion for perfusion began.
In 2010, after completing his Master's degree in Advanced Clinical Practice (Nursing), Adam took the opportunity to broaden his clinical experience by working as a Donor Coordinator in both Australia and the United States. During this time he was able to acquire the skills required to evaluate organ donors, providing donor management, organ placement to transplant services and working with transplant surgical teams.
Adam returned to St Vincent's Hospital in Sydney in 2014 and commenced his formal training as a Clinical Perfusionist, becoming a fellow of the Australian and New Zealand College of Perfusionists in 2017. He is currently enjoying consolidating his perfusion practice especially in the areas of ECMO Retrieval, Solid Organ Resuscitation and Retrieval, Mechanical Circulatory Support and training medical and nursing staff in high fidelity immersive ECMO simulation workshops.