About ANZCP

ANZCP Executive Committee

ANZCP Education Board

Corporate Information

ANZCP History

Professional Affiliations
ANZCP Executive Committee
President - Mark Ambrose
Sydney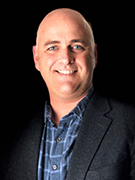 Mark graduated with a Bachelor of Nursing in 1996 and began his career as a Registered Nurse. It was during his time working in Cardiac operating theatre that he discovered the world of Perfusion. He consequently began training in Perfusion at Sydney's Royal North Shore Hospital in 2002. After completing the Australasian Board Cardiovascular Perfusion post-graduate course in 2007, he became a full Fellow of the Australian and New Zealand College of Perfusion.
Mark went on to participate in volunteer work in Fiji with Operation Open Heart and has been involved as an instructor at the Australian Simulation and Perfusion Meeting. Mark has presented at a number of Annual Scientific Meetings of the ANZCP, receiving meritorious awards.
Mark's relationship with the Australian and New Zealand College of Perfusion began with student membership. As a full fellow of the College he became involved with the ANZCP executive in 2015 as the Vice President. He went on to become acting President in 2016, and was then elected into the role of President of the ANZCP in 2017.
Today Mark continues to work at Sydney's Royal North Shore Hospital as the Deputy Director of the Department of Perfusion. He is passionate about specialist perfusion for complex Aortic Surgery and the use of perfusion simulation. He remains committed to the growth and recognition of Perfusion in Australia and New Zealand.
---
Vice-President - Ms Carla Zazulak
Brisbane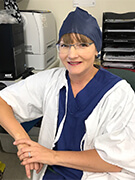 Carla is the Director of Paediatric Clinical Perfusion at The Queensland Children's Hospital in South Brisbane and has CCP (Australasia). Carla trained in perfusion with the Green Lane Perfusion team at Green Lane Hospital in Auckland, NZ from 1998 and then spent three years on an OE working in London before taking a position at Westmead Children's Hospital in Sydney. Three years later she relocated to a new job in Brisbane and remains there 10 years later. Her qualifications include a B.Sc., Dip AppSc., and Associate Exam in Cardiac Physiology. This is her first stint as ANZCP Vice President, previously having filled the Executive roles of Registrar followed by Treasurer.
Carla has recently been on maternity leave with her third child and returns to work in early 2019 and is looking forward to being a member of the ANZCP Executive once again.
---
Secretary - Matthew Sheminant
Perth

Matt started perfusion in the early 1980s at Royal Perth Hospital. He came from a theatre nursing background. In 1993 he moved to Sir Charles Gairdner Hospital – both as to establish a new cardiac unit which opened that year, and as Chief Perfusionist. As a supporter of the College Matt first sat on the ANZCP executive as Registrar before being elected to the position of Secretary six years ago. In 2012 he established Perfusion Associates Pty Ltd and established the perfusion service at St John of God Hospital in Subiaco, WA.
Matt's time in perfusion is coming to its conclusion and he encourages all perfusionists to actively support and become involved in their College.
---
Treasurer - Kuljeet Farrar
Adelaide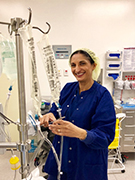 Kuljeet has been a Perfusionist for over 22 years and has had the opportunity to work internationally and locally in Australasia. After leaving school, she initially trained as an Anaesthetic Technician in her home town of Hamilton, New Zealand. Whilst working in theatres, she became fascinated with the role of the Perfusionist and was keen to pursue this further. Kuljeet attended the University of Auckland, graduating with a Bachelor of Science degree, majoring in Chemistry. Whilst in her third year of University, she was fortunate enough to secure a position as a trainee Perfusionist at the world-renown Greenlane Hospital. Greenlane Hospital turned out to be a fertile training ground with Kuljeet exposed to not only Adult and Paediatric Perfusion but also IAPB, ECMO, heart, lung and liver transplantation. In 2004 she accepted a temporary position as Flinders Medical Centre in Adelaide, deciding to make South Australia her permanent home soon after.
---
Registrar - Dr Charles McDonald
Brisbane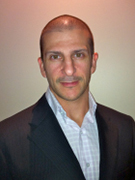 Charles McDonald graduated from the University of New England with a Science degree in Human Physiology followed by an honours degree in Microbiology. He began his career as an adult/paediatric perfusionist at the Prince Charles Hospital (TPCH) in 1994 where his interests resulted in jointly establishing the Thoratec and Ventrassist VAD program of the Heart Failure Unit at TPCH. He has been involved with several trips to Fiji and Tonga for the Adventist Development and Relief Agency.
He completed the College post-graduate course in Cardiovascular Perfusion in 2000 and is currently a senior researcher for the Critical Care Research Group (a joint research initiative of TPCH and the University of Queensland). He was awarded his PhD in 2015 and has published over 35 peer reviewed publications. Charles' interests are patient blood management, ECMO and translational research.
---
Ordinary Member - Ms Manel San Pablo
Details to be updated soon.