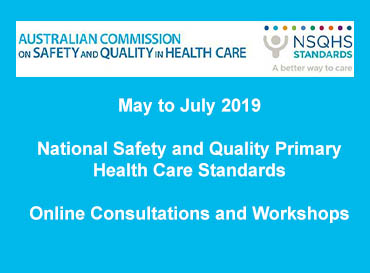 The Commission is consulting on National Safety and Quality Primary Health Care Standards and invites the primary health care sector to participate.
Anyone involved in the delivery of primary health care services including, but not limited to primary health care providers and practitioners, policy makers and relevant health service organisations are welcome to attend.
Your input is essential to developing standards that are of value to your sector, focus on safety and quality outcomes and are patient-centered.
Click here for further information.