Welcome

Employment Opportunities

Registry of Australasian Certified Perfusionists

ANZCP Structured Course in Clinical Perfusion

ANZCP Autotransfusion Course

ANZCP Simulation Course

Student's Page

Online Forum for Study Questions
ANZCP Simulation Course
Information
The ANZCP owns an Orpheus Hi Fidelity perfusion simulator.
Simulation can be used for:
Training students: the simulator provides unique a hands-on experience of the Heart Lung Machine before the student perfuses a patient
Providing refresher training for experienced perfusionists in a safe risk-free environment
As a potential CPD initiative, particularly for practitioners who are re-entering the perfusion workforce
Utilising and testing new equipment – both hardware and consumables
Trialling new techniques and procedures
Practicing rare events / disaster management / competency
Teamwork within the OR
Research
The simulator is portable and available for use in all perfusion units around Australia and New Zealand. It does, however, require knowledge of its operation and use. The simulator can be used free of charge for perfusion units where the majority of perfusionists are ANZCP members. For other groups and the corporate sector, please contact the college for rates (admin@anzcp.org).
Every two years, the ANZCP holds a simulation workshop – Australasian Simulation and Perfusion (ASaP). The inaugural meeting was in 2016, and the second will be held in Sydney in March 2018 (Find out more).
ASaP involves both high fidelity and low fidelity hands-on perfusion application and technical workshops.
This workshop is directed to all perfusionists - senior, graduates and students and is worth ABCP CEU = 20 points.
The ANZCP also is involved with the RACS cardiac surgical group in providing simulation workshops for surgical trainees.
Expressions of interest to hire the simulator should be directed to the ANZCP Executive Officer at admin@anzcp.org.
Gallery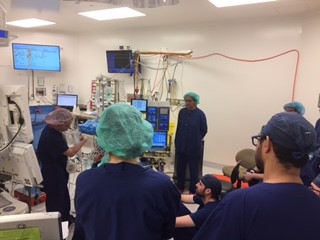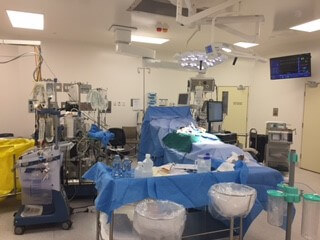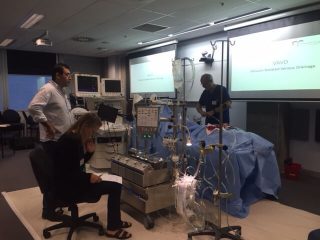 Events
Australasian Simulation and Perfusion (ASaP) Meeting 2018