Britney Westbrook - Waikato, NZ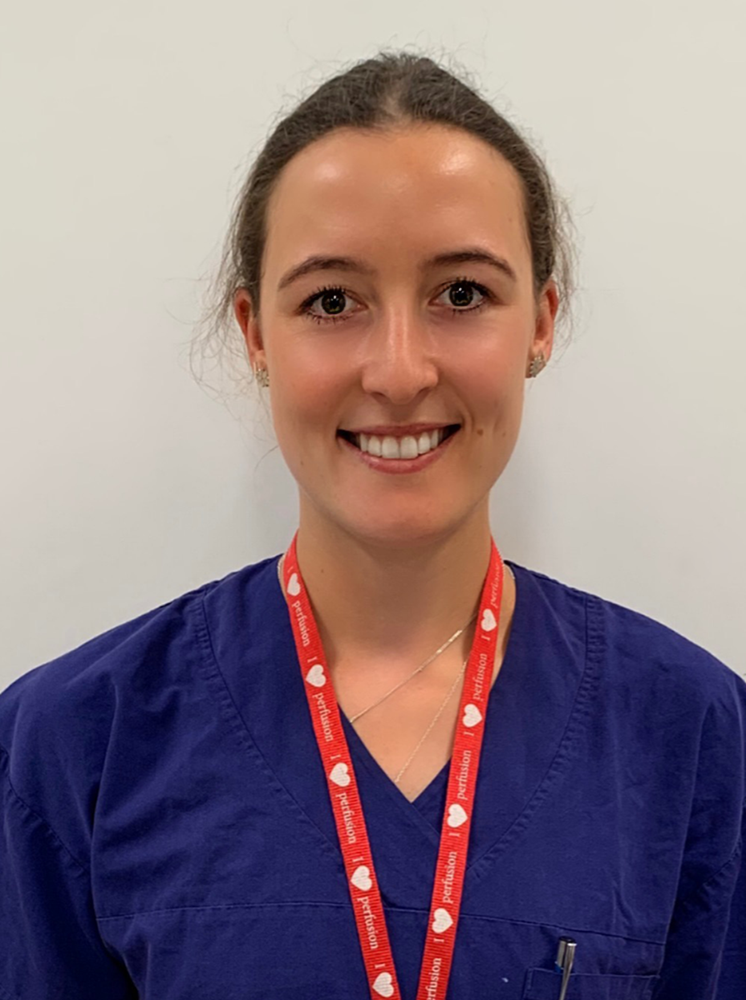 Britney has recently graduated from the Australian and New Zealand College of Perfusionists (ANZCP) course and is currently practicing at Waikato District Health Board (DHB), New Zealand. She attended the University of Auckland and graduated with a Bachelor of Science, majoring in Pharmacology in 2017. After being exposed to a career in perfusion, her passion and fascination for the job was enough for her to help convince Waikato DHB to take on a trainee and thus become the first in 12 years at Waikato DHB.
Since then, her early career has been filled with a broad spectrum of endeavours from complex aortic procedures, running solo HIPECs, visiting paediatric cardiac units (Queensland Children's Hospital, Westmead Children's Hospital and Starship Children's Hospital) and presenting at both the New Zealand Cardiac Surgery conference in Tongariro and the Waikato Cardiothoracic evening in 2019. Britney has a particular interest in educating young children around cardiac disease and health, she has volunteered at the regional Science Trust to educate the next generation of scientists on cardiac awareness and at the National Fieldays, New Zealand's largest agricultural event.
Britney was presented with three awards at the ANZCP 37th Annual Scientific Meeting in 2020. She was awarded the 'Syd Yarrow Award' for the best student presentation on her research surrounding conventional ultrafiltration with del Nido and renal outcomes. She was also awarded the 'ABCP Scholarship award' for receiving the highest marks in the final exams among all trainees for 2020. Britney submitted an article to the ANZCP gazette in 2020 which encompassed her training adventures in perfusion, winning her the 'ANZCP Gazette Award'.
Britney is looking forward to participating in the Executive Committee as one of her next adventures, a way of offering a new face with a hard work ethic and youthful ideologies to the committee.