Charles McDonald - Brisbane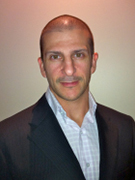 Charles McDonald graduated from the University of New England with a Science degree in Human Physiology followed by an honours degree in Microbiology. He began his career as an adult/paediatric perfusionist at the Prince Charles Hospital (TPCH) in 1994 where his interests resulted in jointly establishing the Thoratec and Ventrassist VAD program of the Heart Failure Unit at TPCH. He has been involved with several trips to Fiji and Tonga for the Adventist Development and Relief Agency.
He completed the College post-graduate course in Cardiovascular Perfusion in 2000 and is currently a senior researcher for the Critical Care Research Group (a joint research initiative of TPCH and the University of Queensland). He was awarded his PhD in 2015 and has published over 35 peer reviewed publications. Charles' interests are patient blood management, ECMO and translational research.