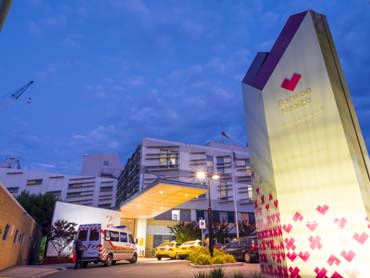 Barwon Health is seeking an experienced Clinical Perfusionist providing Perfusion Services to the Cardiac Services Team. The Perfusionist will be responsible for the preparation and operation of the heart lung bypass machine and other associated equipment during Cardiothoracic Surgery and Intensive Care.
This position is permanent full time and participation in an on-call roster is essential to this role.
Extend your Career and better your lifestyle located only minutes from our vibrant waterfront and renowned ocean coastline
Ongoing training and professional development in a supported work environment
Enhance your career with the largest regional health care service in Victoria
The University Hospital Geelong is a 400-bed Deakin University affiliated teaching Hospital in a beautiful bay city setting with access to a renowned surf coast with excellent lifestyle and sporting facilities. There are many local cultural activities and only 55 minutes from the extensive facilities of Melbourne, the State capital.
To view further position details please click here.
For further information please contact Sue Brereton
Co-Director of Surgical & Critical Care
(03) 4215 1071
Closing Date 09/09/2019